Insect Light Trap (ILTs/EFC) Verminator Adhify
Insect Light Trap (ILTs/EFC) Verminator Adhify
Our Insect Light Traps (Verminator Adhify)
We have a range of insect light traps to cater to different business needs and requirements. All of them use a unique technology to hygienically and effectively capture flying insects. Unlike conventional Electric Fly Killers with high voltage killing grids that simply zap flying insects and leave a litter of insect fragments and contaminated spores, the units we use are safe and hygienic because it uses UV light technology to attract insects and then trap them on a hidden glue board.
Also, the range we use is completely silent in operation – getting rid of flying insects discreetly. All our units work against all sizes of flying insects and are quickly and easily serviced by our Service Technicians saving your business time, money and trouble.
If you wish to know more call Nayab Pest Control Services today at +924235462941, +923004422468, or contact us online.
Verminator® ADHIFY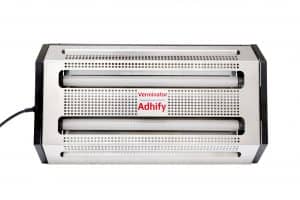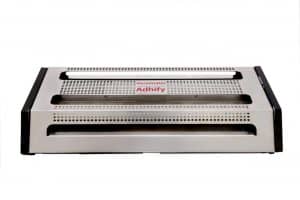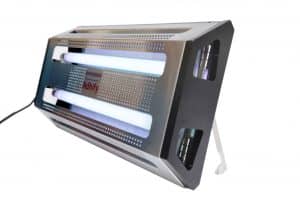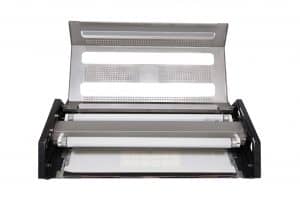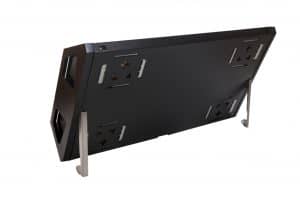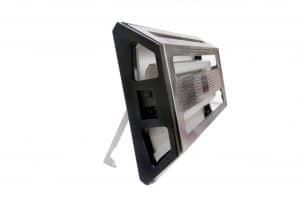 Features:
Silent, out-of-sight control for use in all sensitive public areas.
Easy-open hinged cover for fast, safe, hands-free consumables replacement.
Large, fully grid-marked glue board for maximum catch area and HACCP compliance.
Horizontal, vertical, or corner wall mounting and free-standing options offer flexibility in location.
Suitable for:
Restaurants.
Commercial Kitchens.
Cafeteria.
Retail Stores.
Commercial Buildings.
Food Processing
Specifications:
Dimensions (mm): 297 X 533 X 86
Weight:                   3.7Kg (unboxed)
Lamp:                      2 X 15W Philips Secura ShatterProof
Made:                      Made in Malaysia, Assembled in Pakistan
Insect light traps, or ILTs, work great for monitoring pest infestations by catching flying insects such as flies, yellow jackets, Asian lady beetles, and red flour beetles. The blue lamps are specifically designed to emit light at the ultraviolet wavelength and we have their all accessories to cover your need we provide you maintenance/repair.